What is Tele-dentistry?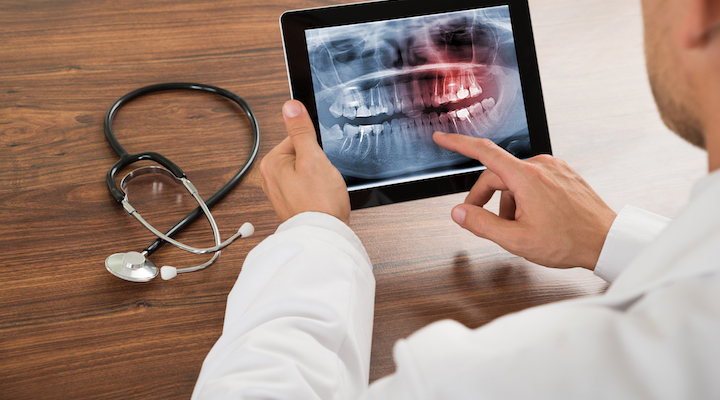 The dental industry is turning to tele-dentistry. Last month, The New York Times listed workers facing the greatest risk of contracting Coronavirus. Dentists are at the top of that list. This is partly because of how close dentists have to get to the patient for a procedure. Dentists are also more exposed to the virus.
As a result, many dentist's offices across the country are closing temporarily. Some dentists are turning to tele-dentistry. But what is tele-dentistry?
Defining Tele-dentistry
In general, tele-dental health is a way to service patients oral health at a distance by doing it remotely. Before the pandemic, people who do not have a dentist, lack access to a dentist or live far from a dental office can be helped using tele-dentistry. In these instances, patients use a telephone or videoconferencing tools.
Teledentistry allows licensed healthcare providers to deliver dental care, along with diagnosis, consultations, treatments and education, all via technology.
Telemedicine Details
A tele-dental visit can be a videoconference between regarding an urgent dental or oral health problem. The visit can also give patients improved access to information about the importance of oral health.
Because of technology, urgent oral or dental issues can be resolved. This helps people avoid expensive, time-consuming visits. During a pandemic, tele-dentistry provides safe dental care.
Dentists have been conducting tele-dental appointments for decades. It's possible to conduct virtual dental visits via telehealth for urgent oral or dental problems.
Video consults connect the patient's laptop, tablet or smart phone to a virtual dentist who diagnoses the patient's problem and gets them feeling better quickly. Dentists can provide an e-script for an antibiotic and/or non-narcotic pain medication.
Teledentistry often includes:
A tooth brushing monitoring program for sepsis prevention
Dental second opinions, giving patients the opportunity to consult on a proposed dental treatment
An education center where users can discuss products and home care with dental hygienists
Boon makes it easier for contract dental providers to get jobs at hiring practices. Create your profile today!
April 20, 2020